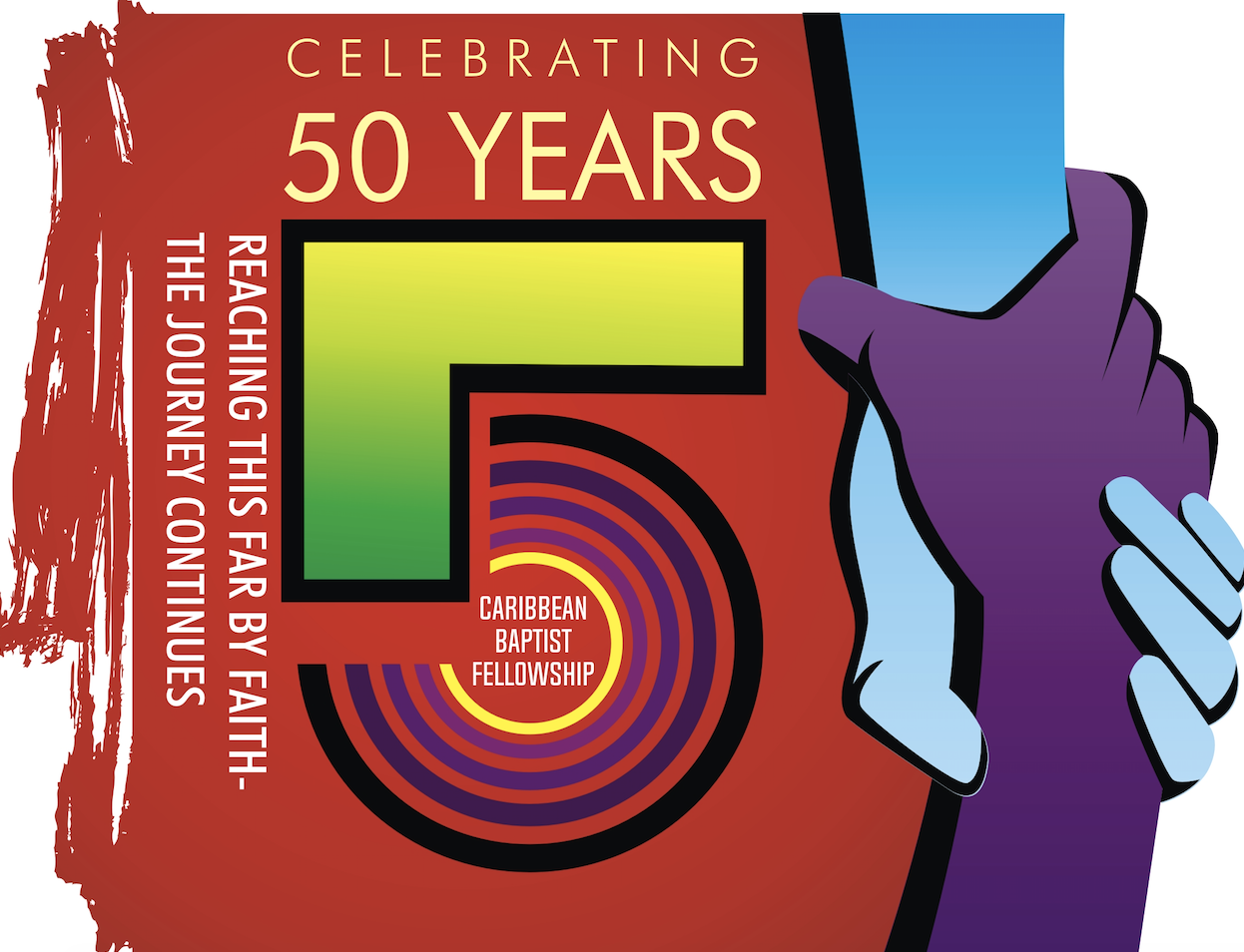 Caribbean Baptist Fellowship 50th
Anniversary Celebration
In 1970, the Caribbean Baptist Fellowship came into being after Baptist leaders representing approximately thirteen Caribbean territories arrived at this decision in Jamaica in 1969. The founding member bodies covenanted to pool their resources for relief and development, theological education, Christian education and stewardship and mission and evangelism.
The calculation reveals that in 2020, the CBF will be fifty years old. This is a momentous milestone deserving of celebration and thanksgiving to God. Therefore, plans are being made to mark this significant moment in the life and history of this Fellowship that has also given birth to the Caribbean Christian Publications (the literature agency of the CBF); the Women's Union, the Youth Department and Men's Department. This page is launched to promote the plans for the 50th anniversary and to keep the constituency informed of all activities. Stay tuned, there is much more to come!
Venue: Hilton Rose Hall & Spa, Montego Bay, Jamaica
Host Country: Jamaica
Date: October 27-31, 2021
Theme: "Celebrating 50 Years-Reaching This Far By Faith: The Journey Continues"
SPECIAL FEATURES:
1. Women's Conference (Hilton Rose-Hall & Spa)
2. Opening Celebration (Hilton Rose-Hall & Spa Ballroom)
3. Bible Studies (Hilton Rose-Hall & Spa Ballroom)
4. Anniversary Lecture (Hilton Rose-Hall & Spa Ballroom)
5. Anniversary Banquet and Awards Ceremony (Hilton Rose Hall & Spa Ballroom) 
6. Musical Extravaganza (Hilton Rose-Hall & Spa Ballroom)
7. Cultural Evening (Hilton Rose-Hall & Spa Ballroom)
8. Presentations (Hilton Rose-Hall & Spa Ballroom)
9. Training Opportunities (Hilton Rose-Hall & Spa Ballroom)
10.Closing Worship and Installation of New Leaders (Calvary Baptist Church)
ANNIVERSARY REGISTRATION
Anniversary Celebration Registration Fee US $100 per person. 
Anniversary Banquet, Dinner, Cocktail & Award Ceremony additional cost- $65 per person.

HOTEL ACCOMMODATION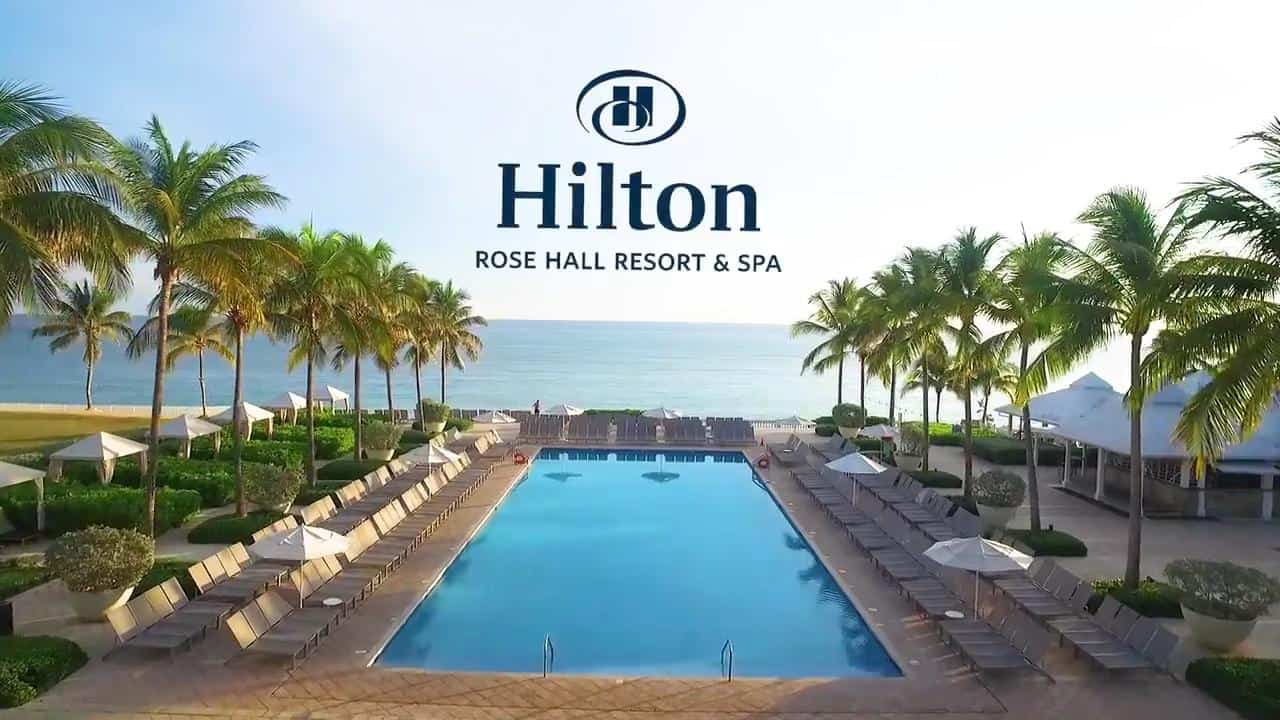 All INCLUSIVE 
Hotel offers the following sevices and amenities as part of the All-inclusive Plan:
Breakfast, lunch, dinner, room sevices and snacks.
Drinks, bottled water, specialty coffees and teas.
Wi-Fi in public and guestrooms
Mi bar drinks
Non-motorozed water sports
Gym, daytime tennis courts, table games, scheduled stage shows and mini club activities
Room Category

SINGLE




USD

DOUBLE

 

USD

THIRD PERSON  RATE  

CHILD RATE 

 

6-14 YRS




Run of House King/Queen Guest Room         




 $240




$150




$109




$85
Guest Room Rates are in US Dollars, per person, per night, all-inclusive (breakfast, lunch & dinner) and based in single or double occupancy.
Guest Room Rates include all taxes, service charges and gratuities. Taxes are subject to change according to government regulations. Should the tax change between the execution of this Agreement and the Event Dates, the Guest Room Rate will be changed to reflect the new tax rate. 
Maximum capacity in a Guest Room is four (4) people based on existing bedding. Extra beds and cribs are subject to availability. 
Children 0-5 years old are free when accompanied in the same room by one or more adults.
Children 6 years up to 14 years old are subject to the charge as described on the rate grid above. 
Children 15 years old and older are chanrged at the 3rd person adult price described on the rate grid above. 
CHECK-IN/ CHECK-OUT
Check-in time is 4:00 p.m. local time. Hotel will make commercially reasonable efforts to accommodate early arrivals.
Check-out time is 11:00 a.m. local time. 
BOOKING CUT-OFF DATE
Reservations for attendees must be received on or before 5 p.m. resort local time, on September 3, 2021. 

ANNIVERSARY SONG