The Caribbean Baptist Fellowship Youth Department (CBFYD) is known for its dynamism. They are a vibrant collection of youth on fire for God. They seek to (i) present the gospel of Jesus Christ as the only tool which can hook an un-churched youth to experience the greatest love of all (ii) inform and educate youth and youth leaders on critical issues affecting Caribbean young people  (iii) engage youth through Caribbean culture (iv) turn Caribbean youth on to mission.
The CBFYD engages in youth rallies and conventions to promote Christ. Members of the CBFYD executive also participate in Youth weekends i.e. short visits to share with and encourage youth from a Caribbean territory. Youth Weekends have been held in Jamaica, Guyana, Trinidad, Barbados, Dominica and the Tuck and Caicos Islands.
The CBFYD also produces a quarterly newsletter. The 8th Caribbean Youth Festival held in Nassau, Bahamas in July 2009 was one of the most successful activities of the CBFYD. It brought together over 500 youths from across the Caribbean and USA. Needless to say, the stage has been set for an even greater Festival in 2012.
The 10th Caribbean Baptist Fellowship Youth Festival was held in Roseau, Dominica from July 23-27, 2014 under the theme: Youth on Fire- Fully Ignited, Radically Engaged." Two hundred and twenty-one persons representing ten countries were in attendance. The countries from which the participants came were  Guyana, Trinidad, Grenada, Barbados, Guadeloupe, Dominica, Jamaica, Bahamas, Turks and Caicos Islands and the United States. The festival featured: worship, bible studies, business, workshops and a mission project in collaboration with Samaritan's Feet and Samford University.  Mrs. Jody McKenna from Trinidad and Tobago was elected and installed as the new President at the Festival.
Click here to view photos of youth festival held in Jamaica
Click here to view pictures of youth festival held in Dominica 2014
Executive Members:
President

Jody McKenna (Trinidad and Tobago)


Vice President

Peter Panthier (Dominica)

Secretary
Joyann Wood (Barbados)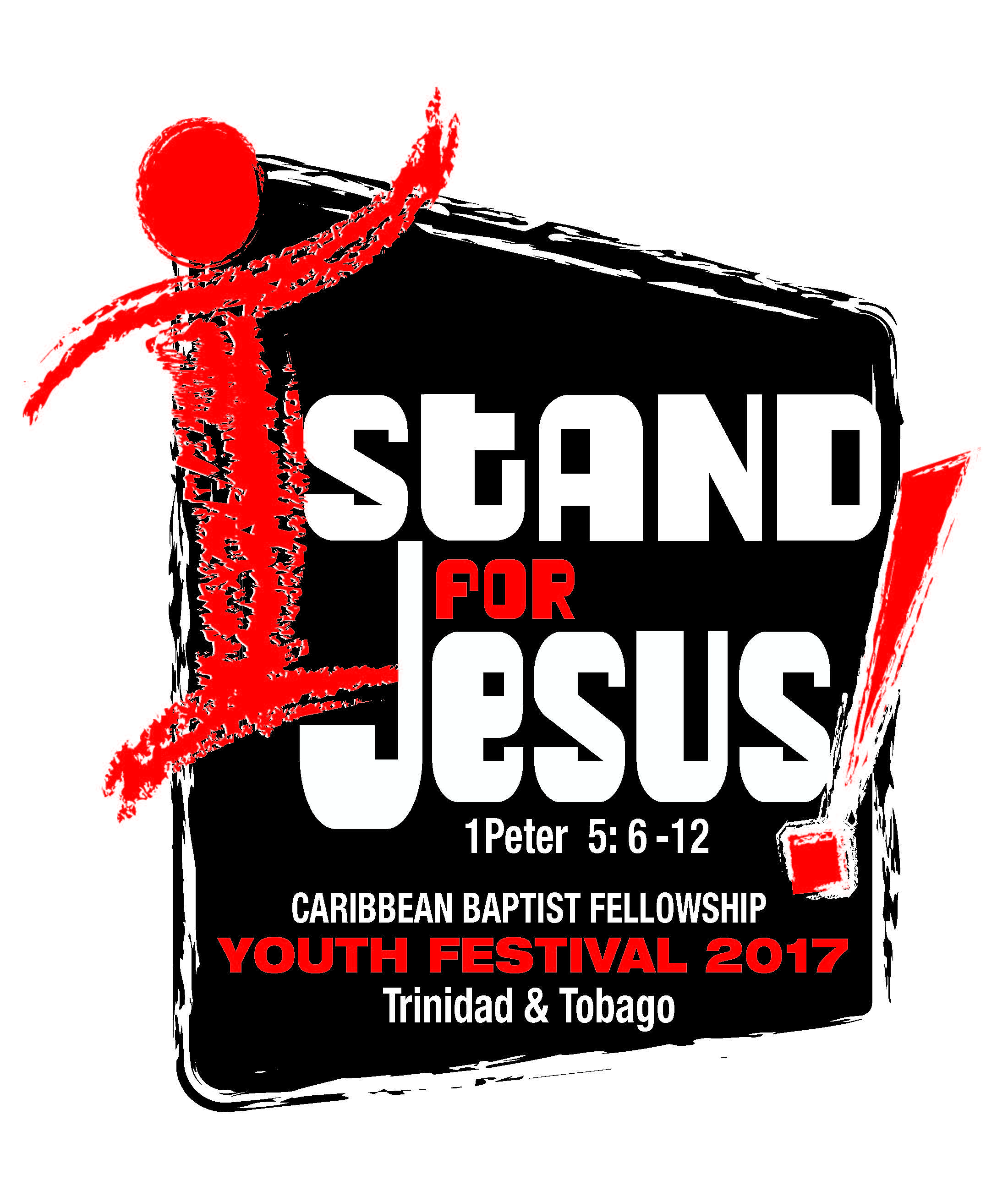 Click the Link below to download our Youth Festival Registration Form 2017
Regional International Information Leaflet 2017
N.B Kindly submit all completed registration forms to us via email at cbfyouthfestival@gmail.com
We are asking all intercessors to join with us as we humbly go to God in prayer. We developed a prayer schedule to guide us for the next seventeen (17) months and we are asking for your commitment to pray on our behalf.   
Each week we will be taking a new request to the Lord's through.
PHILLIPIANS 4:6 says, "Be careful for nothing; but in everything by prayer and supplication with thanksgiving let your requests be made known unto God." 
Through faith we believe that God is able to exceed the desires of our hearts as we begin this new venture.
If God has placed it in your heart to become one of our intercessors please send your name and contact information to khanib@hotmail.com or call Khanifa Barrington at 1 (868) 346-7902.
Join us in continually praying for one or all of the following throughout the next 17 months:
TOPIC/ISSUE
To know God's will for the CBF festival
Wisdom for the members of the Local Organizing Committee
Finances and other resources for the festival (sponsors, donations)
The presence of the Holy Spirit not only during praise and worship sessions but for all activities during the festival.
For the delegates and participants at the festival to receive from God and have an enjoyable time
A safe and secure festival
Thanksgiving for answered prayers
Specific Prayer requests for pointed prayer each month as follows: 
MARCH 2017
| | | |
| --- | --- | --- |
| WEEK | DATE | TOPIC/ISSUE |
| 1 | 1ST - 4TH  | EACH TOUR (SITE SEEING) DATE  |
| 2 | 5TH=-11TH  | FAMILY GROUP DISCUSSIONS  |
| 3 | 12TH – 18TH  | TRAFFIC MANAGEMENT  |
| 4 | 19TH- 25TH  | MISSION OUTREACH PLANS  |
| 5 | 26TH -30TH  | MIRACULOUS DELIVERANCES  |
APRIL 2017
| | | |
| --- | --- | --- |
| WEEK | DATE | TOPIC/ISSUE |
| 1 | 1ST -8TH  | A CLEAN HEART AND A RENEWED RIGHT SPIRIT WITHIN US  |
| 2 | 9TH -15TH  | THE HOLY SPIRIT TO FILL AND LEAD US AFRESH  |
| 3 | 16TH -22ND  | SPIRIT OF HUMILITY  |
| 4 | 29TH -30TH  | THAT THE HOLY SPIRIT WOULD MAKE INTERCESSION FOR US  |
MAY 2017
| | | |
| --- | --- | --- |
| WEEK | DATE | TOPIC/ISSUE |
| 1 | 1ST -3RD  | BOLDNESS TO PREACH THE TRUTH  |
| 2 | 4TH -10TH  | PERSONAL INTERCESSORY GROWTH  |
| 3 | 11TH -17TH  | RESTORATION OF BROKEN RELATIONSHIPS  |
| 4 | 18TH - 24TH  | AGAINST SPIRITUAL ATTACKS BEFORE, DURING AND AFTER THE FESTIVAL  |
| 5 | 25TH -30TH  | THAT WE MIGHT NOT FALL INTO TEMPTATION  |
JUNE 2017
| | | |
| --- | --- | --- |
| WEEK | DATE | TOPIC/ISSUE |
| 1 | 1ST- 6TH | THE IMPACT OF THE FESTIVAL THEME   |
| 2 | 7TH -13TH | GOOD HEALTH OF ALL INVOLVED IN THE FESTIVAL |
| 3 | 14TH -20TH | ALL MODES OF TRANSPORT NEEDED FOR THE FESTIVAL |
| 4 | 21ST -27TH | TRINIDAD AND TOBAGO ESPECIALLY THOSE PLACES WHERE FESTIVAL ACTIVITIES WILL BE HELD |
| 5 | 28TH -31ST | GOOD CROWD CONTROL |
JULY 2017
WEEK

DATE

TOPIC/ISSUE

1

1ST -8th

HEALING OF UNBELIEVERS WHO MAY ATTEND THE CONFERENCE 

2

10th -15th

SAFE TRAVEL OF ALL DELEGATES AND ATTENDEES

3

16th

BEHIND THE SCENES WORKERS

 

17th

OPENING NIGHT OF FESTIVAL

 

18TH

ENLARGEMENT OF EACH YOUTHS TERRITORY

 

19TH

OUTREACH ACTIVITY AND MARCH

 

20TH

RELEASE OF SPIRITUAL GIFTS

 

21ST

CLOSING CEREMONY

 

22ND

CONNECTIVITY BETWEEN BAPTIST CHURCHES THROUGHOUT THE COUNTRY/REGION/ WORLD

 

23RD




SUPPORT IN CLEANUP OPERATIONS AND

SAFE RETURN TRAVEL FOR ALL DELEGATES

4

24TH – 30TH

THE THEME, ALL WORKSHOPS AND ACTIVITIES EXPERIENCED WOULD HAVE A LASTING MEANINGFUL IMPACT ON ALL THE DELEGATES AND IS SHARED WITH BELIEVERS AND NON-BELIEVERS
Thank you for your continued support and may God's blessings overflow in the lives of all of us.